I have created Montessori themed activities for a new geography
theme on
India
. I see that in many Montessori circles it gets studied under the theme of Asia
but we are going to focus solely on India.
Their
Grandfather
comes from India so we are lucky to have some treats.
Here is what is
on our shelves:
They brought back some
natural finds
; leaves, dried flowers, cotton buds, giant seed pods,
and peacock feathers, and a wooden Ganesh figure.
( You can buy real feathers on Ebay and also buy Ganesh figures online).
I place a large magnifying glass next to the Discovery Tray.
We also have a little basket full of
Indian jewellery
I had in my drawers for years
which I didn't photograph but is a small Discovery Basket .
This is a
traditional spice tray
.
Transferring
raw lentils
from
child beakers
for Little Seed.
Transferring raw lentils from
2 stainless steel cups
for Big Seed.
(These have invisible bells inside..how cute.)
Any
stainless steel cups will do, they are very common in most homes.
Transferring yellow beads pretending to be
chick peas
.
The ones I had were too big but these beads fit perfectly.
Using
lemon slice tongs
and
soap holder
with suction pads.
Animal dominoes
that have monkeys and tigers somewhere in the set.
Lovely
books
from Amazon and Ebay all secondhand.
"Celebration" and "Children Just Like Me" by Dorling Kindersley can be used for all geography topics.
"Playtime (Around The World) by Kate Petty and Oxfam
"Prita Goes To India" by Prodeepta Das
"I Is For India" by Prodeepta Das
"Come And Eat With Us (Discovery Flaps)" by Annie Kubler and Caroline Formby
Puzzles
; one for each of the boys
3D
Peacock
Puzzle from
here
Construct a peacock
feather game.
The felt cut-outs I made are in a pot.
He has to
layer the pieces
and make them all the same.
Play basket
:
My green felt playmat, bits of tree bark blocks,
wooden mushrooms for
forest
, green playsilk,
toy
elephants
, a wooden carved elephant from India,
bit of green octagon construction pieces, cardboard trees we had made,
and...
a family of
tigers.
Putting things together makes
play
more
inviting
sometimes.
Felt aeroplanes
and and ice cube tray.
1 to 1 correspondence for Little Seed
A selection of
wooden toys
brought back from India.
You can get little metal bells anywhere and I have seen some of these on "Ethnic style" stalls in markets locally.
A wooden
Indian kitchen playset
for making
chappatis.
You can improvise and use yellow playdoh too.
To take
this recent activity
further:
Big Seed has to
thread
as many aeroplane buttons on the pipecleaners as he can using
the
sand timer
.
He then
writes down
the
number
he managed to thread.
I made these
elephant number cards
to order numbers 1 - 20.
Download a copy here.
Our
map of India
that decorated the play area.
There are many links to
elephant themed activities
and
worksheets
that you can find on the
internet
.
In the next post I will be showing you what
crafty activities
we have done
linking to our India topic.
My Craft links:
Craft activity # 1 : Shopping bags
Craft activity # 2 : Making Indian Sweets
Craft activity # 3 : Glamorous Indian Trucks
Craft activity # 4 : Hot Watercolours
Craft activity # 5 : Guess the Indian Ice Cream Game
x
Linking to: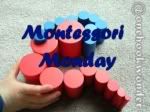 No Time For Flashcards -
Link and Learn